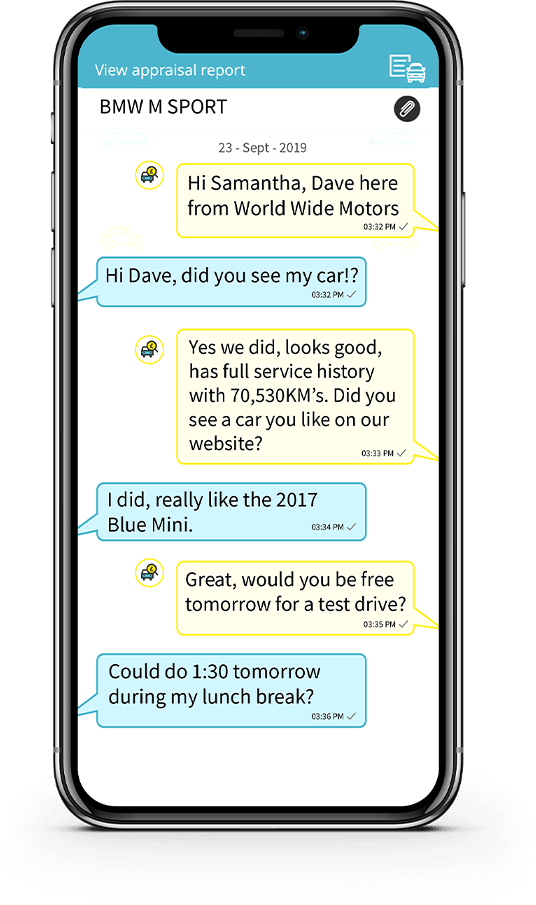 Engage directly with the customer through the palm of their hand.
PMC provides retailers with a customer mobile app version that not only allows a user to complete an appraisal from anywhere and at a time that is convenient to them.
Built-in chat feature enables two-way communication and promotion of special offers.